There is no translation available.
Albagaia Ltd. is an environmental technology business specializing in industrial applications. The company is the producer of a breakthrough technology for the rapid detection of Legionella. The Hydrosense Legionella test provides results within 25 minutes and is the only Legionella test that can be performed on-site. It requires no training or experience.
Until the development of the Hydrosense test the gold standard for detection of Legionella was the lab culture method. The culture method is still used by most laboratories in the world. it requires selective media and prolonged incubation periods. A concentration stage is followed by decontamination with heat and acid, which may involve loss of the target bacteria. The incubation stage itself takes 10-14 days to provide results and does not identify the virulent phase of the bacterium when the bacterium is viable but non-culturable.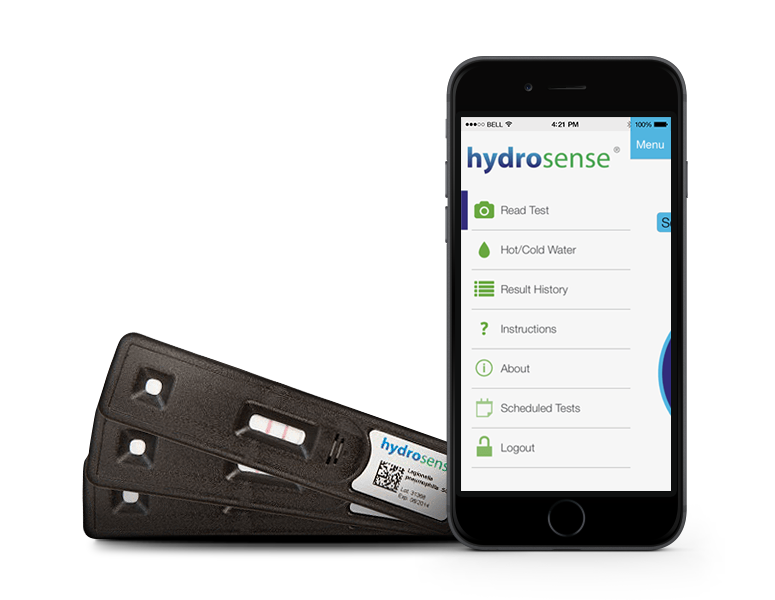 ---
Hydrosense Legionella Field test:
Simple to use – no experience required
Fast -results in 25 minutes
No extra equipment to measure or handle
Use the app to read and quantify the test results
Store, manage and share your data in an on line portal
Reduce risk of outbreaks and litigation
Avoid unnecessary costs/ shutdowns
Protect your customers and employees
Equipment